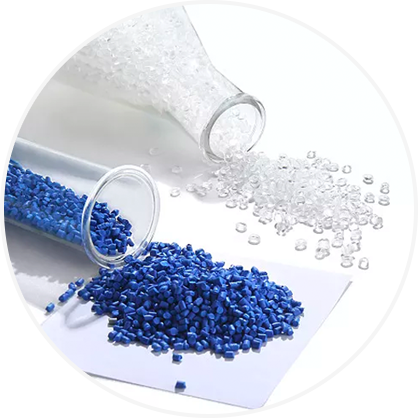 Plastic pellets have a wide range of applications. In daily life, recycled pellets can be used to make various plastic bags, buckets, tubs, toys, furniture, stationery and other household utensils and various plastic products. In the garment industry, they can be used to make garments, ties, buttons and zippers. As for construction materials, plastic wood profiles derived from recycled plastic pellets are used to make various building components, plastic doors and windows, etc. In the chemical industry, it can be used to make reactors, pipes, containers, pumps, valves, etc., which are used in chemical production places where corrosion and wear are solved. In agriculture, it can be used to make agricultural film, water pumping pipes, agricultural machinery, fertilizer packaging bags, and cement packaging bags. In addition, recycled pellets are also widely used in the electrical industry and telecommunications industries.
Magnetic separation technology—Hopper magnet and Magnetic drawer can be used to remove ferrous and metallic impurities from plastic extruded particles.
Magnetic separation technology adopts high magnetic rare earth alloy NdFeB permanent magnetic material, made of filter rods, mainly used to remove ferromagnetic impurities in powder, granular, lump and flake materials, widely used in ceramics, electric power, mining, plastics, chemical, rubber, pharmaceutical, food, pigment, electronics, metallurgy and other industries, through the magnetic separation device installed on the conveyor belt, the iron-containing materials, adsorbed on the conveyor belt, with the rotation of the conveyor belt, the iron slag will fall in the collection box to achieve the purpose of iron removal. With low energy consumption, no pollution, easy to use, multi-layer design, layer-by-layer filtering, and iron removal thoroughly, is a very mature iron removal technology.