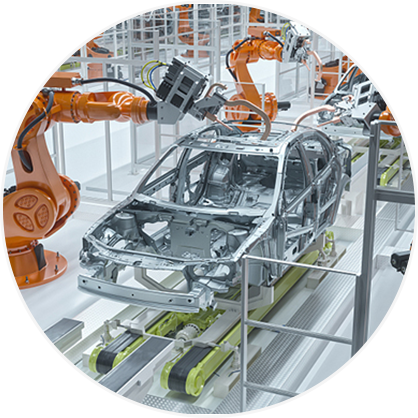 Automotive magnets are magnets used in various parts of automobiles. Since there are many parts using magnets in automobiles, there are many types of magnets involved, such as rare earth neodymium magnets, ferrite magnets, samarium cobalt permanent magnets, and rubber magnets, all these materials are used, as well as magnetic components combined by these magnet materials, which mainly play a role in generating magnetic fields and adsorption.
Over the past few decades, automobiles have shifted from motor control systems to complex electronic control systems. This is in contrast to the more widely used pneumatic, hydraulic and mechanical control systems of the past, and this shift to electronic control has greatly increased the need for magnets to support the various systems within the vehicle, including sensors, actuators and motors.
In the automotive industry, magnetic applications are a key component of vehicle performance, safety and convenience. For example, ceramic ferrite magnets are used in anti-lock braking systems (ABS) to improve driver safety and make the road a safe place for everyone to drive. Neodymium magnets concentrate extremely high power into a smaller size magnet than other available magnet materials, making them a notable choice for magnetic applications that require lightweight magnets or magnets that can be mounted in a limited size. Today, rare earth magnets are used in electric vehicle drivetrains as an environmentally friendly way to improve vehicle efficiency without sacrificing performance.
Magnets are also used in many other vehicle mechanics, including transmission and oil pan chip collectors, fuel pumps, airbag actuators, steering sensors, power seat and power window motors, instrument panel gauges, and even speakers in automotive stereo systems.