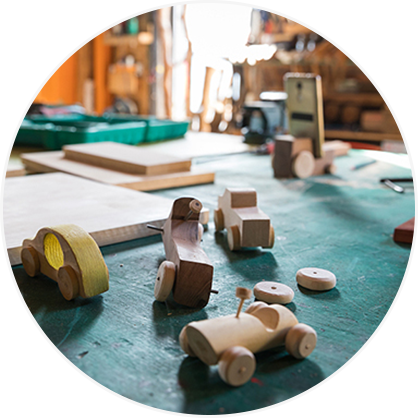 Artwork is the crystallization of the artist's intellectual work. It circulates in the art market as a special commodity, the same as other commodities, it also has the basic attributes of ordinary commodities: use value and value; the difference is that the use value of artwork is reflected on the spiritual level rather than the material level, it is to meet people's certain aesthetic needs and spiritual needs for the purpose.
How magnets and magnetic components are used in the art field?
1. Directly as the main material for crafts, such as colorful NdFeB Buckyballs, which can form various crafts, not only have ornamental value but also the process of hands-on assembly is interesting and has many fan groups. However, because of its strong magnetic force, you must pay attention to prevent pinching.
2. as part of the craft to connect parts and other uses. Many crafts are designed to move the joints, when the magnet can play its advantage, can be fixed and can be disassembled.
3. Pot magnets series products are used in various office scenes and artwork walls, desktop fixing, etc.
Souwest Magnetech offers a wide range of custom magnets for Art, Craft and Models: neodymium magnets, ferrite magnets, SmCo magnets and AlNiCo magnets.